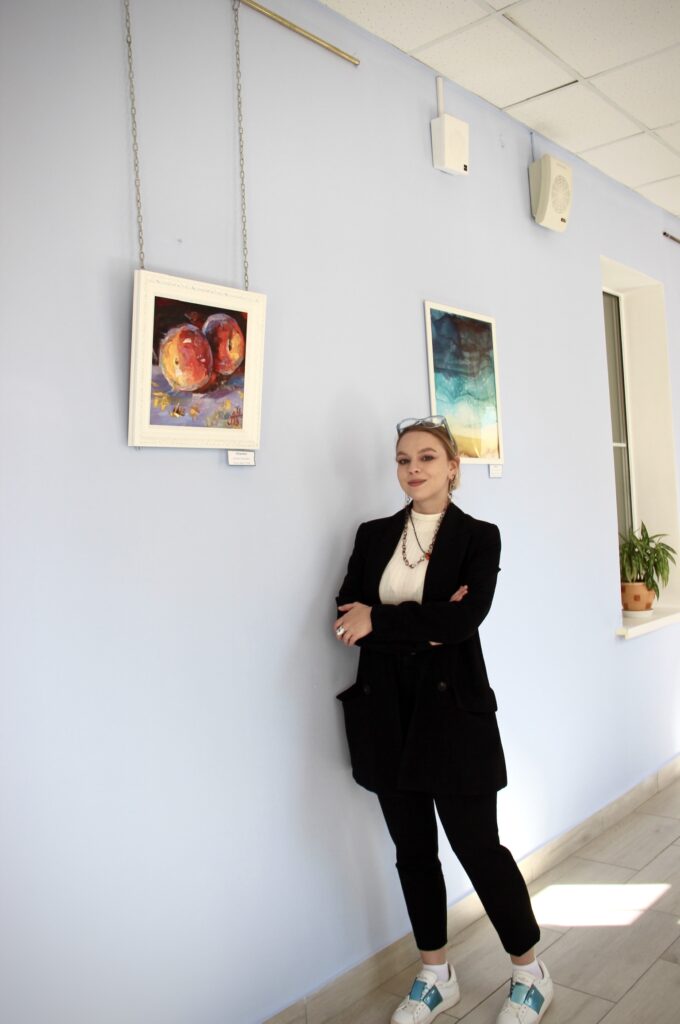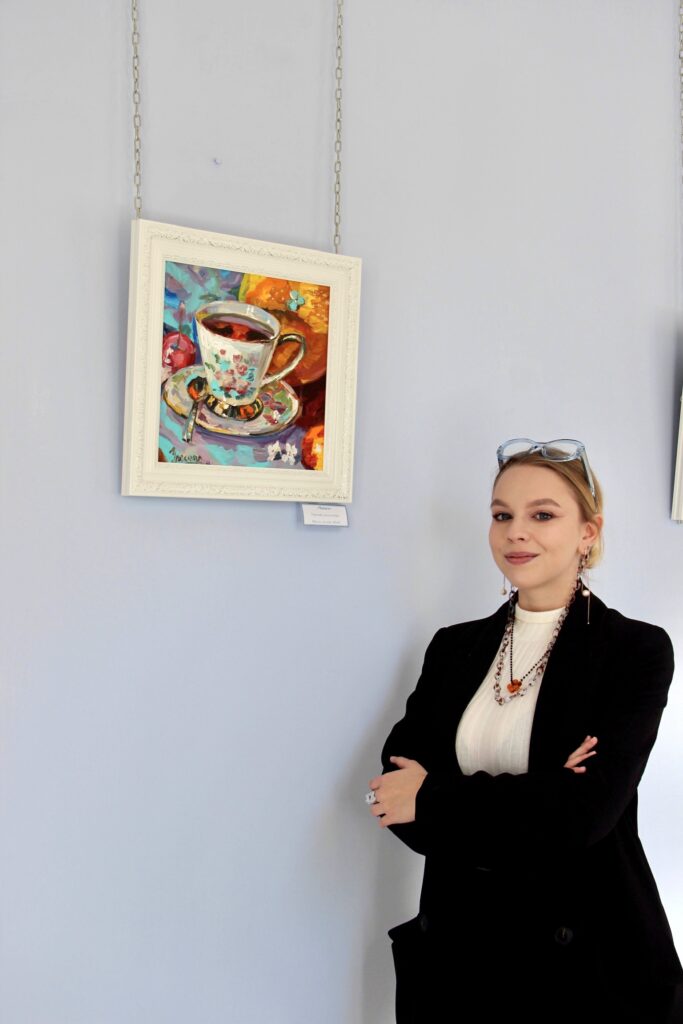 On September 1, the gallery of the Simbirsk Gymnasium "DAR" hosted the opening of a new personal art exhibition "Empathy" by a graduate of the gymnasium Alexandra Uryasova, who is currently a student of the Paris American Academy in France and the Faculty of Transfer Specialties of Ulyanovsk State University. The exhibition has already become a kind of traditional visiting card, both for the students of the gymnasium and for the entire team by the beginning of the new academic year. To be a participant of such an exhibition is responsible and honorable.
The exhibition is very diverse, both in the subject matter of the works and in the technique of execution, which is reflected in its title. All presented works are a manifestation of the author's creative individuality, her vision of the world, her attitude to various phenomena of the surrounding world, the diversity of feelings and emotions.
Most of the exhibition consists of interior compositions in an abstract style. Abstraction can be different, but in any case, it is a finely built pictorial canvas that carries the ratio of elements in color, tone and form. In addition, there are paintings associated with nature, talking about the beauty and fragility of this world.